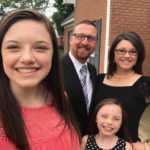 Byron and his wife, Melanie, came to East End in July, 2017 after serving in music ministry for thirteen years. He has been involved in and led various ministries over the past eighteen years. He is currently working on a Bachelor of Science degree in Religion and Christian Ministry at Liberty University. Byron was ordained to the gospel ministry by New Salem Baptist Church in 2011. He and Melanie live in Caledonia with their two beautiful daughters, Claire and Lily.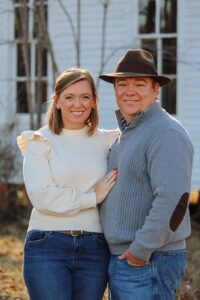 Josh began his walk with Christ at the young age of twelve when He accepted Jesus as his Lord and Savior. He was baptized at his home church, Ethelsville Baptist Church, in Pickens County, AL. Josh and his family are a wonderful testimony of the faithfulness of God and joined the EEBC family in 2018. Josh has a Bachelor of Science degree from Mississippi State University in Agricultural Engineering, Technology, and Business. He is currently employed by H& R Agripower. Josh and His wife, Maeghan, live on their small farm in Lowndes County, MS with their two handsome sons.
Heather's walk with the Lord started at the age of 9, when she asked the Lord to be her Savior. She was baptized at her home church, Mt. Zion Baptist Church, in Columbus, MS. Throughout her life the Lord gave her opportunities to serve Him in the church, community and the classroom. She surrendered to the call of ministry at the age of 25. Heather, along with her husband Marty and her children Madison, Samson, and Hadley-Ruth, joined EEBC in 2006. Since that time her family has served in many ways at EEBC. She graduated from Mississippi University for Women with an English degree.
Tonya got saved at the age of 10 during VBS in Mobile, AL. She moved to Columbus in 7th grade. She is a graduate of Lee High School and has a bachelor's degree in Early Childhood Education from the Mississippi University for Women.
She grew up at Antioch Baptist Church in Columbus where she worked in the nursery. She and Russ have been married since 1992, they've been members of East End since 1998, and have 3 kids: Matt (26) lives in Tupelo, Greg (23) lives in Horn Lake, and Abbey (15) attends Caledonia High School.
Tonya has worked in the East End children's department pretty much from day one. She has volunteered in the nursery, taught Sunday School and Mission Friends, been the AWANA Cubbies director, directed the pre-school choir, and also taught children's church.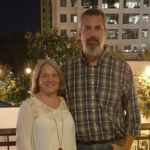 Christie was raised in Ellisville, Mississippi. She received her Bachelors degree in Business Administration from William Carey University in Hattiesburg, Mississippi. She has been in the ministry since 1996 as a ministry assistant. She began her ministry at East End in October 2015. She has been married to her husband, Lawrence, since 1997. She is also a proud Nana to two precious boys. Her hobbies include reading, glue books, Star Wars, Star Trek, card making and music.