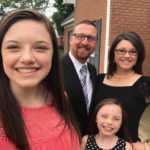 Byron and his wife, Melanie, came to East End in July, 2017 after serving in music ministry for thirteen years. He has been involved in and led various ministries over the past eighteen years. He is currently working on a Bachelor of Science degree in Religion and Christian Ministry at Liberty University. Byron was ordained to the gospel ministry by New Salem Baptist Church in 2011. He and Melanie live in Caledonia with their two beautiful daughters, Claire (age 15) and Lily (age 8).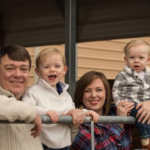 Josh began his walk with Christ at the young age of twelve when He accepted Jesus as his Lord and Savior. He was baptized at his home church, Ethelsville Baptist Church, in Pickens County, AL. Josh and his family are a wonderful testimony of the faithfulness of God.
Josh has a Bachelor of Science degree from Mississippi State University in Agricultural Engineering, Technology, and Business. He is currently employed by the United States Department of Agriculture in the Columbus, MS field office. Josh and His wife, Maeghan, have been married for eight years. They live in Steens, MS with their two handsome sons, Hardy (3 years old) and Hayden (18 months old).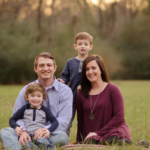 Taylor Chisolm surrendered his life to Christ at the age of seventeen. He was baptized in 2009. He was licensed for gospel ministry by East End Baptist Church in June of 2017. He has served East End in various capacities including Sunday School teacher, youth committee member, and volunteer youth minister.
Taylor works at Franklin Telephone Company in Artesia, Ms. He is currently working on a Certificate of Christian Ministry at the New Orleans Baptist Theological Seminary extension center of First Baptist Church Starkville, Ms. He is also enrolled at Leavell College where he will soon begin work on a Bachelor of Arts degree in Christian Ministry. Taylor and his wife, Alisha, have been married for six years. They live in Caledonia, MS with their two handsome boys, Grayson and Bryce.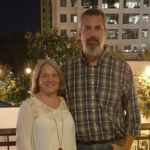 Christie was raised in Ellisville, Mississippi. She received her Bachelors degree in Business Administration from William Carey University in Hattiesburg, Mississippi. She has been in the ministry since 1996 as a ministry assistant. She began her ministry at East End in October 2015. She has been married to her husband, Lawrence, since 1997. She is also a proud Nana to two precious boys. Her hobbies include reading, Doctor Who, Star Wars, Star Trek, card making and music.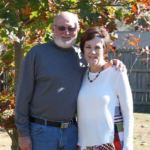 Daphne was born and raised in Columbus and was saved during Vacation Bible School at East End when she was 10 years old. She has a BS degree in Child Development and Family Living and a Masters degree in Reading/Literacy from Mississippi University for Women and is a National Board Certified Teacher/Early Childhood Generalist. Daphne retired from teaching full time after 28 years and now teaches part time. She and her husband, Al, have been married for 36 years and have 2 children and 5 grandchildren. She has been the Preschool Director at East End since 201l and enjoys reading, trying new recipes and traveling to new places in her spare time.
Heather Dees
Heather's walk with the Lord started at the age of 9, when she asked the Lord to be her Savior. She was baptized at her home church, Mt. Zion Baptist Church, in Columbus, MS. Throughout her life the Lord gave her opportunities to serve Him in the church, community and the classroom. She surrendered to the call of ministry at the age of 25. Heather, along with her husband Marty and her children Madison, Samson, and Hadley-Ruth, joined EEBC in 2006. Since that time her family has served in many ways at EEBC. Outside of the church, Heather teaches language arts at Caledonia Middle School. She graduated from Mississippi University for Women with an English degree.