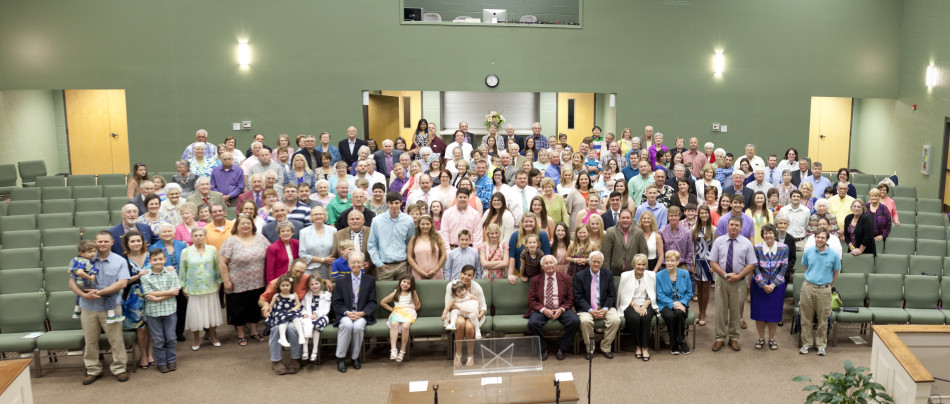 The mission of East End Baptist Church is to minister to you and your loved ones and to help strengthen your faith in the Lord Jesus Christ. We are a body of believers committed to worshipping and serving Jesus Christ. As a Baptist Church, we join with likeminded Christians in spreading the gospel around the world
Our slogan, "A Church with a Passion for God and People,," is more than just a phrase. We hope that it gives you insight into just who we are. Christ reached out to people of all ages and backgrounds and at our church we desire to do the same. That is why here you will discover ministries geared to various life stages and needs. That is why we have a place for everyone to study the scriptures, fellowship together, and minster to others through numerous service opportunities. We want you to be a part of the blessings of God in the life of our church.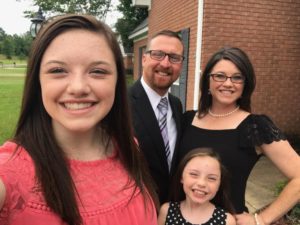 Byron Benson, Pastor
Byron and his wife, Melanie, came to East End in July, 2017 after serving in music ministry for thirteen years. He has been involved in and led various ministries over the past eighteen years. He is currently working on a Bachelor of Science degree in Religion and Christian Ministry at Liberty University. Byron was ordained to the gospel ministry by New Salem Baptist Church in 2011. He and Melanie live in Caledonia with their two beautiful daughters, Claire (age 15) and Lily (age 8).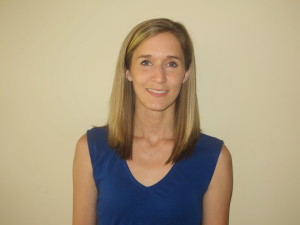 Jayne Doolittle, Interim Music Director
Jayne Doolittle is a graduate of Mississippi College where she received her Bachelors in Music Education and Masters in Conducting. Before moving to the Columbus area in 2012, Jayne served FBC Leland, MS for 7 years as the Minister of Music and Children. She has served as the choral director for Columbus Middle School and as the music teacher for Hamilton School. She will soon begin her fourth year of teaching this fall; her first as the choral director at Caledonia High School. Jayne and her husband Bob live in Caledonia with their 3 boys, Brayden, Preston and Reece.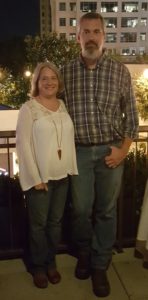 Christie Tyndall, Ministry Assistant
Christie was raised in Ellisville, Mississippi. She received her Bachelors degree in Business Administration from William Carey University in Hattiesburg, Mississippi. She has served in ministry as an ministry assistant for 20 years. She began her ministry at East End in October 2015. She has been married to her husband, Lawrence, since 1997
. She is also a proud Nana to two precious boys. Her hobbies include reading, adult coloring books, Doctor Who, Star Wars, Star Trek, comic books and music.
Mac Pace, Senior Adult Ministry Leader
Daphne Bordelon, Preschool Director